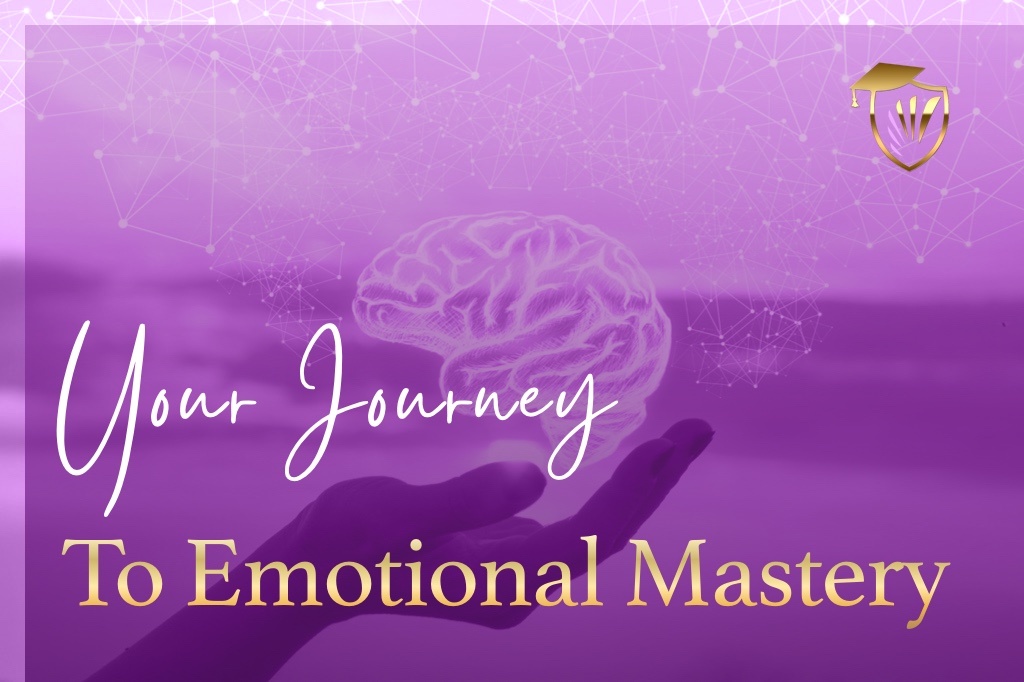 You Deserve The Life of Your Dreams?
With so much uncertainty, struggle, fear, and pain in our lives, we all need help to find the calm, clarity, and conviction to achieve our dreams.


That is why it is now FREE to take my masterclass, Your Journey To Emotional Mastery, from this day forward.




I want all of you to have the foundational knowledge, skills, and tools to easily navigate your feelings of fear, anger, sadness, frustration, hopelessness, emptiness and transform them into happiness, joy, excitement, and empowerment. 


With Emotional Mastery as your guide, anything is possible!


I know it can be hard to make time for yourself when there are so many demands on our lives. But we also know how important it is to invest in ourselves if we want to live a fulfilling life full of joy and happiness. 


That's why I offer this course as an easy-to-follow guide with videos, exercises, and activities that will give you the knowledge, skills, tools—and most importantly—the motivation needed to learn the first step- to achieving Emotional Mastery in just 30 days!
So what are you waiting for? Start Your Journey TODAY!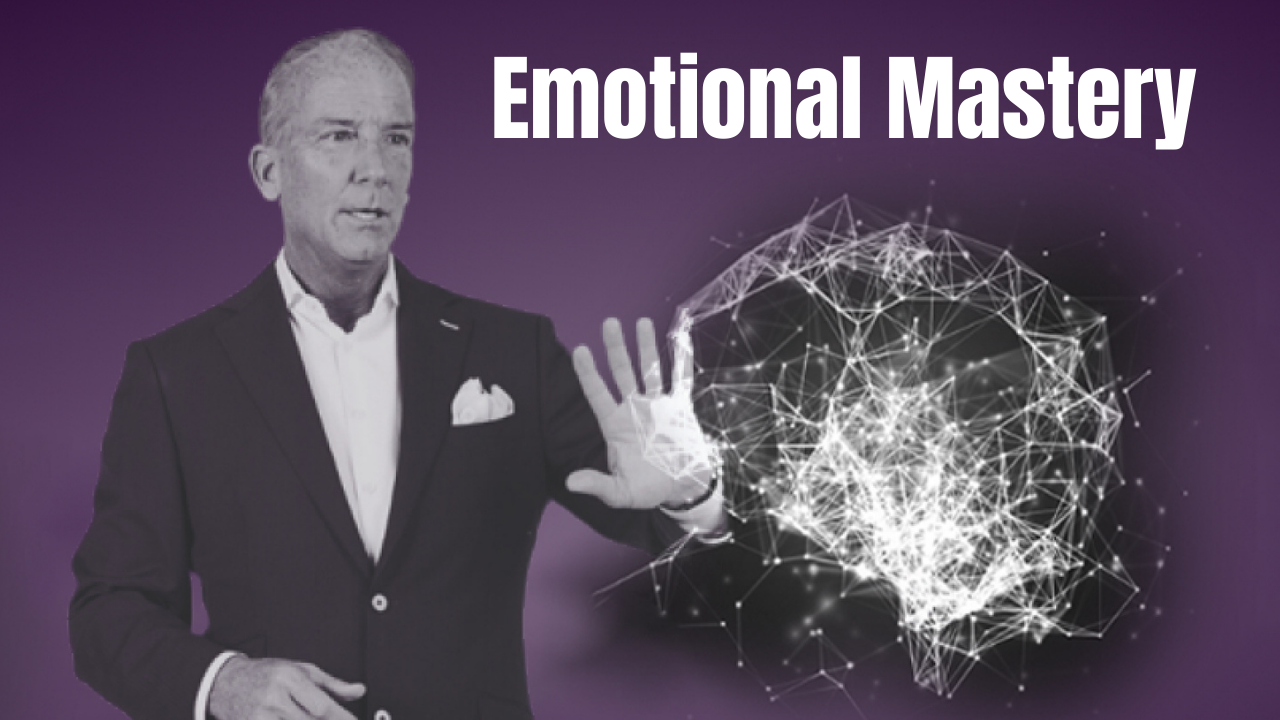 Just What Is
My Emotional Mastery Method & How Can It Help YOU?
Modern Neuroscience shows that nearly every thought we have starts with an emotion. Therefore, if any part of our personal or professional life is not where we want it to be, the source is emotional, and the solution is Emotional Mastery. 


In addition, we now know that emotions are learned responses to the environment and culture in which we were raised. This may sound crazy, but that means a life experience in your childhood actually created your emotional reaction at the moment. 


Therefore, our inability to like ourselves, feel empowered, avoid toxic relationships, pursue our passions, get unstuck, stop our self-sabotage, control our feelings and responses and reach our potential started as a child. 


That means we all must heal the pain from the past to operate in our authentic selves in the present moment and live our best life. 






My Emotional Mastery Method is for those who are sick and tired of not living to their potential.
They are truth-seekers who are fed up with the preponderance of people pushing them to medicate the symptoms instead of teaching them the solution to the source of the problem.
They are hungry to live in
The Greatest Version of Themselves
and are willing to do the work to achieve it!
"ALTHOUGH I HAVE READ ALL OF THE GREAT TEACHERS AND AUTHORS IN PERSONAL DEVELOPMENT, I WAS NEVER ABLE TO PUT IT TOGETHER UNTIL I JOINED THE GREATNESS UNIVERSITY.


BOOM, I WAS FINALLY ABLE TO CONNECT THE DOTS.
NOW I UNDERSTAND WHY IT IS CALLED THE GREATNESS UNIVERSITY"
Gerardo Luna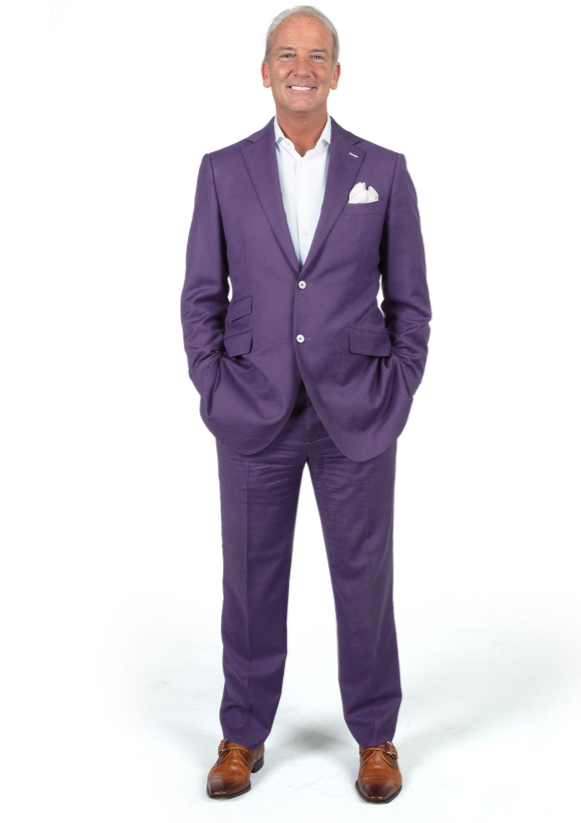 Feeling Lost & Alone On Your Journey To Your Authentic Self?


You are not alone anymore!


My name is Kenny Weiss, and I'm here to help.


My innovative Emotional Mastery coaching and programs will transform the pain from your past by providing you with a proven process to love and accept your perfect imperfections and reclaim your authentic self.
I will guide and support your healing and recovery from trauma, an imperfect childhood, enmeshment, codependence, stress, fear, anxiety, and depression. But that is not all. 
I will provide you with the knowledge, skills, and tools to live in complete self-love so you can stop your self-sabotage, making it easy to put an end to people-pleasing and the inability to say no.
I believe you deserve to feel safe in your skin again. To have healthy relationships with yourself and others; to be loved unconditionally without fear of abandonment or rejection.
To feel happy and find peace within yourself so that you can live life on your terms without being controlled by someone else's agenda or expectations for who they want you to be.
You deserve effective help - not just another person telling you what they think about what's going on in your life but showing you HOW to change it. 
Let me show you how it feels when someone truly cares about who YOU are!


I'll be there every step of the way - holding your hand along your journey to rediscovering your authentic self and loving your perfect imperfections.
I Am Excited To Take This Fantastic Journey Together!
WHAT YOU WILL ACHIEVE AND DISCOVER IN THIS MASTERCLASS


Emotional Mastery
1- The single most important tool you need to achieve Emotional Mastery.
2- Why we feel before we think
3- Why it is our emotions that determine our outcomes and not our thoughts
4- How the brain is designed to sabotage us from reaching our greatness
5- How emotional mastery stops the sabotaging nature of the brain
6- How to rewire the brain to achieve emotional mastery in 30 days
7- Results. While it's not necessarily easy, the transformation you'll get matters.
Frequently Asked Questions
When does the course start and finish?
The course starts now and never ends! It is a completely self-paced online course - you decide when you start and when you finish.
How long do I have access to the course?
How does lifetime access sound? After enrolling, you have unlimited access to this course for as long as you like - across any and all devices you own.


What if I am unhappy with the course?
We would never want you to be unhappy! If you are unsatisfied with your purchase, contact us in the first 7 days and we will give you a full refund.


New things scare me. Is this hard to use?
I am not very savvy with technology either. That is why I picked the most effortless platform use I could find. It only takes a few clicks, and you are immediately learning. All of the material and the navigation tools are laid out in a very friendly-to-use manner.


I am swamped. How much time does this take? 
All it takes is 15 minutes a day. Just watch one video and answer one question in the Journey books. If you can do that four days a week and stick with the process, you will achieve your goals. 


Which class should I start with? 
Your Journey To Emotional Mastery. Because it is the foundational piece to your success, I have included it for free in ALL masterclasses. 


Will this Masterclass really work? 
It has been my experience that every student who followed the process exactly as I have designed it has achieved their goals. No exceptions!


How long does it take to see results? 
The feeling of progress, understanding, and accomplishment happens IMMEDIATELY for everyone! No exceptions.
Are You Ready to Take Your Next Step in Your Journey to Become The Greatest Version of Yourself?
We have the most popular Masterclasses, and we want to help you complete your Emotional Mastery Journey. You can start by taking one of these transformational classes. 


Each class plays an essential role in your journey, so it's like building a puzzle! Of course, it's usually easier to make the edges than the middle, but that's where all of the beauty comes out. 


Your true beauty will be found here, too, when you take your next Masterclass!


Our classes are designed so that they can fit into any busy schedule. So whether you want an hour or two each week or something more intensive, we have something for everyone! 


There's no need to feel overwhelmed by trying to do everything at once – just start where you are today and work your way up as life allows. 


It doesn't matter if it's one piece at a time - what matters is getting started right now!
What Are You Waiting For? 


Complete The Greatest Version Of Yourself by taking one of our fantastic masterclasses today!